As the saying goes, 'a change is as good as a holiday', and as Reach Separations enters its 8th year, we felt it was time to refresh our look and update our website, whilst focusing on our core strategy to deliver first in class purification to our global client base.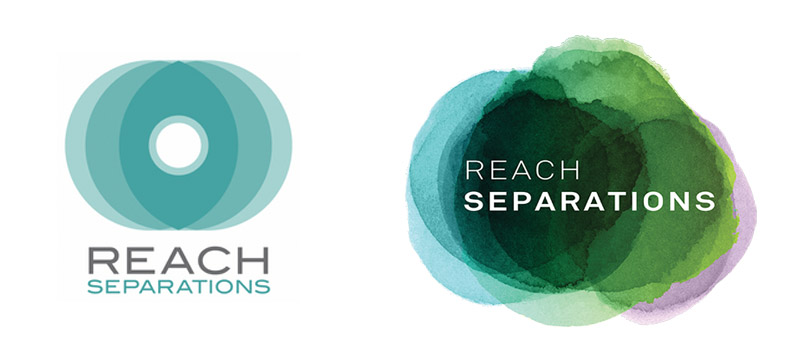 Reach Separations was originally founded in February 2012, when our team of four people, took on one small laboratory and office in the Innovation Building at BioCity in Nottingham.
Fast forward eight years, and we now occupy two large laboratories along with extra office space in the Stuart Adams building and employ eleven people – and we have some exciting developments in the pipeline too.
The new website provides the platform needed to effectively showcase our expertise and the highly specialised equipment we now have. Discovery scale chromatography remains a key focus for us, and we have also seen recent growth in imp isolations, and large-scale chiral services – a trend that we expect to continue.
At the same time, we decided to test our branding and come up with some new ideas to make us stand out, and that can tell a story. The new branding is a 'throw-back' to our school days when we all played with chromatography paper and dyes and watched the colours separate. The result is simple yet effective, with a new logo that clearly says what we do.
These changes to our look and feel are the stepping stone to some exciting developments in the months ahead, adding some new energy to the way we do things and supporting our future growth plans.
And don't worry, we are still the same team, providing high-quality chromatography for the analysis and purification of small molecules to our clients across the globe. To find out more about how we can help you with your purification needs, get in touch with a member of our team, and to keep updated with all our news and latest developments, sign up for our newsletter here.